12

Exiting the Platforms

Insert your ticket through the ticket gate in order to exit the platforms.

Ticket Gate Notice
When Your Destination Is a Kintetsu or Keihan Station
Adjust and pay the fare according to the station that you get off at.
means that the machine is usable from your side. ( means that the machine is not usable from your side.)
Insert your "Kyoto City Subway One-Day Pass" into the ticket gate and proceed through the gate.
Make sure to recieve your ticket when it comes out from the exit slot as you pass through the gate.
Please make sure you do not forget to take your ticket.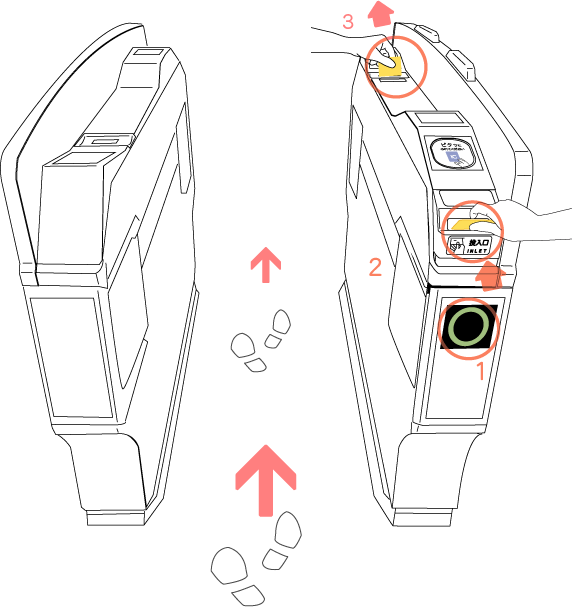 13

Exiting the Station
There are numerous ways to exit the station. Pick the one that is nearest to where you want to go. If want to know where the exits are located, there is a map of the station's layout that is available.
Signs will guide you to your exit. These signs are located on the walls and ceiling of the station.

Thank you for using the Kyoto City Subway. We hope to see you again soon.
Return to

step 1