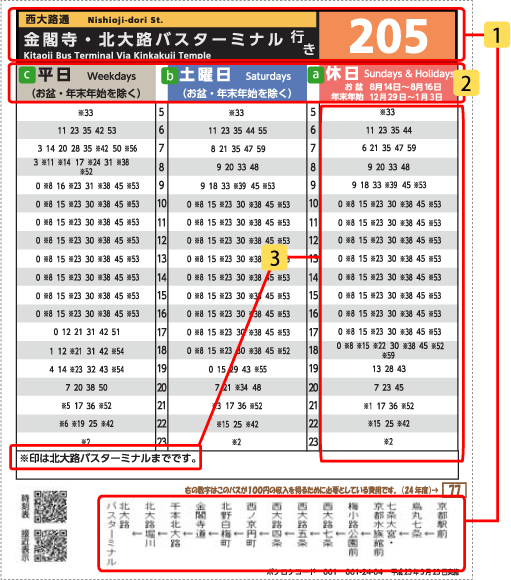 1

Check the route number, the destination, and the bus stops.

The route timetable may not list every single bus stop of the given route. Some stops may be omitted.
2

Check the day. Whether the day is

a

,

b

,

c

.
a

Rest Days & Holidays (Right Column):

Sunday
Japanese National Holidays
Obon (August 14th - 16th)
New Year (December 29th - January 3rd)

b

Saturday (Middle Column): Saturdays that are not rest days or holidays.

c

Weekdays (Left Column): Days that are not Saturday, rest days, or holidays.
3

Check the times of departure.